welcome to SPPT
When you type "gym near me" into a search engine, you're likely to be bombarded with countless options. But among these, SPPT stands out distinctly. Why? Because we're not just about equipment and exercise routines; we're about genuine results and real-life transformations.
At SPPT, we understand that everyone's fitness journey is unique. Some come to shed a few pounds, others to build muscle, and many to simply lead a healthier lifestyle. Recognizing this, we've tailored our approach to cater to these individual needs, ensuring that every member feels seen, heard, and supported.
Our gym is more than just a space to work out. It's a community of like-minded individuals who are all committed to bettering themselves. Here, you'll find top-notch equipment, expert trainers, and a range of classes designed to challenge and inspire you. Every session at SPPT is an opportunity to push your limits, achieve your goals, and take a step closer to the healthier, stronger version of yourself.
So, if you're looking for a gym that offers more than just machines and weights, SPPT is the place to be. Join us and experience the difference firsthand.
Why us?
In the bustling areas of Horsham, Crawley, and East Grinstead, SPPT stands out as a beacon for those ready to invest in their health. But what makes it so special?
The Power of Small Group Personal Training
Imagine a setting where you get the benefits of personal training, but with the motivation of a group setting. That's the magic of small group personal training. It's intimate, focused, and incredibly effective.
Features of SPPT Crawley
State-of-the-Art Equipment
At SPPT, we believe in providing only the best. Our gym is equipped with the latest and most advanced equipment, ensuring you get the most out of every workout.
Expert Trainers
Our trainers aren't just certified; they're passionate. They're here to guide, motivate, and ensure you reach your fitness goals.
Tailored Workout Plans
No two bodies are the same. That's why our workout plans are tailored to meet your specific needs, ensuring optimal results.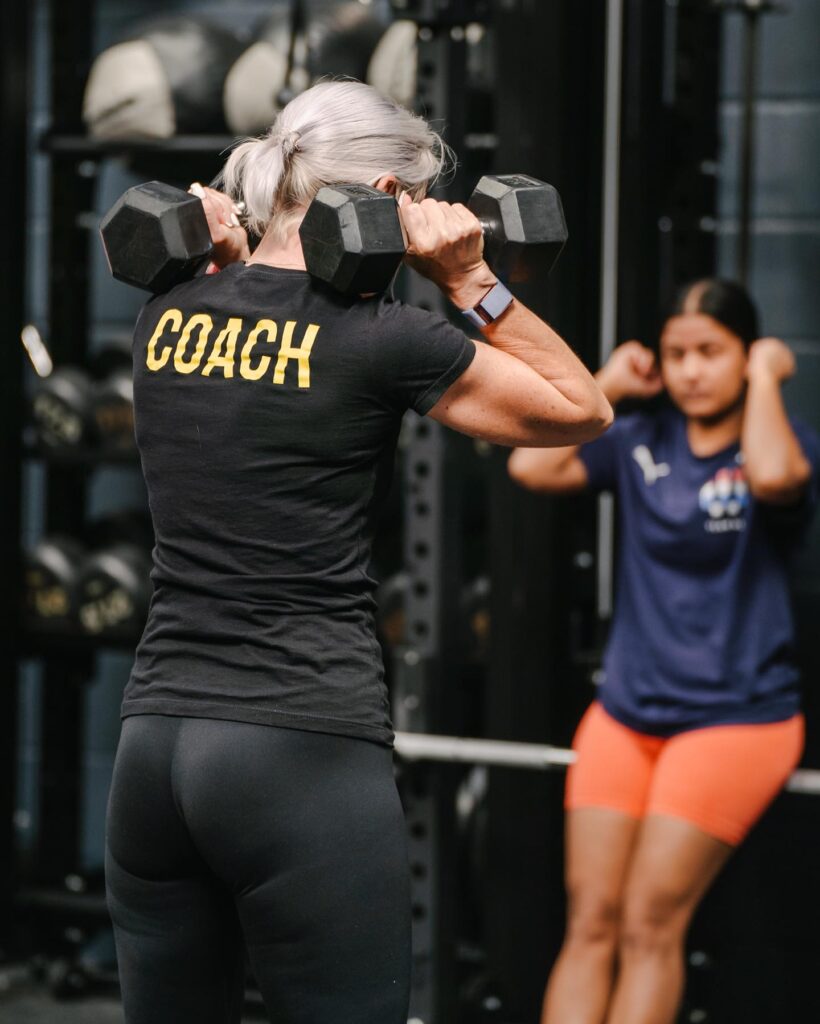 Benefits of Choosing SPPT
Personalized Attention
One of the standout features of SPPT is the personalized attention each member receives. We understand that everyone's fitness journey is unique, with distinct goals and challenges. Our trainers take the time to get to know you, your strengths, and areas you'd like to improve. This means every workout is tailored to you, maximizing efficiency and ensuring you're always on the right track.
A Community Feel
Joining SPPT isn't just about signing up for a gym; it's about becoming part of a community. Our members often describe the atmosphere as one of camaraderie and mutual support. Whether you're celebrating a new personal best or seeking encouragement on a tough day, you'll find a group of people ready to cheer you on. It's this sense of belonging that makes workouts more enjoyable and keeps our members coming back.
Proven Results
At the end of the day, results matter. And SPPT delivers. Our combination of state-of-the-art equipment, expert trainers, and a supportive community ensures that members see tangible improvements. Whether it's weight loss, muscle gain, improved stamina, or enhanced overall well-being, our members consistently achieve and often surpass their fitness goals. But don't just take our word for it; the success stories and positive testimonials speak volumes.
Holistic Approach to Fitness
Beyond just physical workouts, SPPT Crawley emphasizes the importance of a holistic approach to health. This means we also offer guidance on nutrition, mental well-being, and recovery. Our aim is to ensure that members are equipped with all the tools they need to lead a balanced and healthy lifestyle.
Flexible Scheduling
We understand that life can be hectic, and finding time for the gym can sometimes be a challenge. That's why SPPT offers flexible scheduling options. With a range of classes throughout the day and personal training slots, you can find a time that fits seamlessly into your routine, ensuring consistency in your fitness journey.
By choosing SPPT, you're not just picking a gym; you're investing in a comprehensive fitness experience that caters to all aspects of your well-being.
Why SPPT Crawley is the Best Gym in the Crawley, Horsham and East Grinstead Area
Strategic Location
One of the primary advantages of SPPT is its prime location. Nestled conveniently in the heart of Manor Royal, it's easily accessible for residents of Horsham, Crawley, and East Grinstead. This strategic positioning means less time commuting and more time sweating it out, making it easier for members to maintain consistency in their fitness routines.
Commitment to Health and Well-being
At SPPT, our focus goes beyond just physical fitness. We are deeply committed to the overall health and well-being of our members. This is evident in our holistic approach, which encompasses not just workouts but also nutrition advice, mental health resources, and recovery techniques. Our aim is to provide a 360-degree fitness solution, ensuring that members feel supported in every aspect of their health journey.
Modern Facilities
Walking into SPPT, you'll immediately notice our modern, clean, and well-maintained facilities. We pride ourselves on offering a comfortable environment where members can focus solely on their workouts. From spacious locker rooms to dedicated areas for different types of exercises, our infrastructure is designed to cater to all your fitness needs.
Diverse Range of Classes
Variety is the spice of life, and at SPPT, we take this to heart. Our diverse range of classes ensures that there's something for everyone, regardless of fitness level or preference. Whether you're into high-intensity interval training, prefer a calming yoga session, or want to dance your way to fitness, we've got a class that's just right for you.
Affordable Membership Plans
Quality fitness solutions shouldn't break the bank. At SPPT, we offer a range of membership plans designed to suit different budgets. But regardless of the plan you choose, you can be assured of receiving top-notch service and access to all our facilities.
Continuous Innovations
The world of fitness is ever-evolving, and so are we. SPPT is committed to staying updated with the latest trends and innovations in the fitness industry. This means regular upgrades to our equipment, introduction of new classes, and continuous training for our staff to ensure our members always get the best.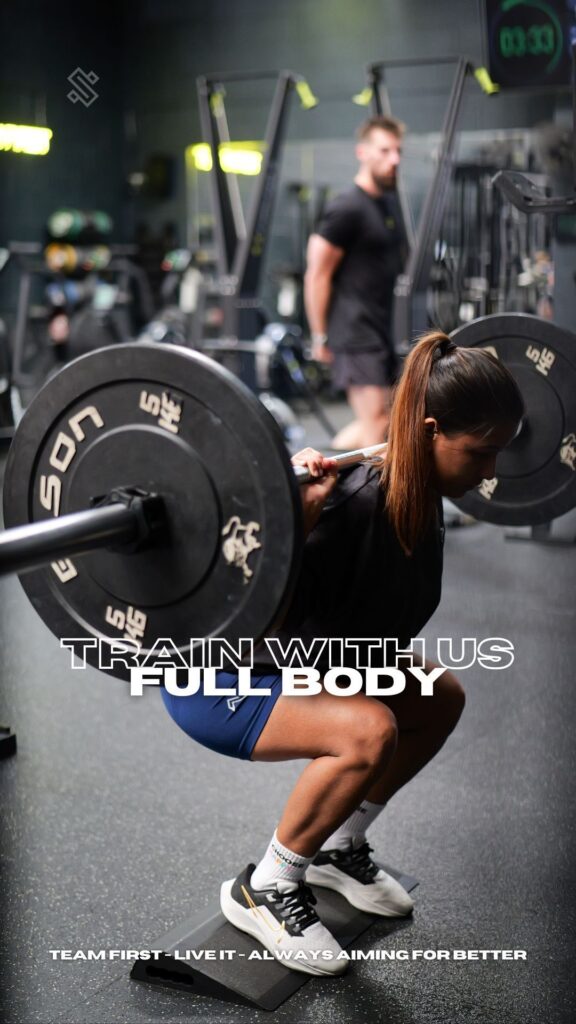 In a region bustling with fitness options, SPPT stands out not just for its facilities but for its unwavering commitment to member satisfaction and holistic well-being. It's not just a gym; it's a fitness revolution.
Conclusion
SPPT is more than a gym; it's a movement. It's for those who are serious about their health, ready to make impactful changes, and eager to be part of a community that empowers and uplifts. Are you ready to join the revolution?